Aric Grooms
Genuine S.O.B.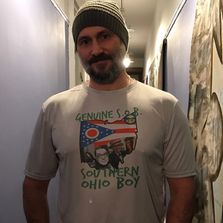 While he now calls New York City home, Aric will always be a Southern Ohio Boy (S.O.B.) at heart!  This shines through on stage as he weaves tales of his simple beginnings into the day to day rat race that is NYC.
Faith, Family and Fun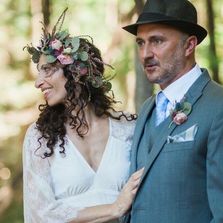 Trained as an Evangelical Minister and married to a Jewish clergywoman, Aric has lots to say about religion and family!  His years of ups and downs with relationships and congregations, not to mention raising four energetic, independent children, provides an endless supply of entertaining tales!
Very Good Comedy Show
Aric is co-founder and co-host of NYC and nationally touring Very Good Comedy Show!  This
show features some of the top acts in comedy and music and can be seen in various NYC venues and across the country!