By James Lang
Comedy has a home on Netflix, so how will you get your binge on? Whether it's the recent addition of Tom Segura's second comedy special Mostly Stories, or classics like Louis C.K.'s Chewed Up, you really can't go wrong.
Wait, I take that back. I've seen Airplane II: The Sequel. So much bad that can't be unwatched!
Let's take a look at some of the best comedy on Netflix so you can get your laughing binge on!
If you're looking for that raw Eddie Murphy stand-up routine that embodies how he became a comic in a league of his own, this is it. Combine the loud outfit with his uncensored routine and you've got an incredible 68 minutes of comedy gold.
Part of what makes this such a unique blend of comedy and personality is the fact that this episode was one of Eddie Murphy's first live stand-up specials for Home Box Office (HBO).
Louis is one of our favorite comedians here at Best Comedy Tickets, and for good reason. He's able to observe so much excitement in the world and draw conclusions that result in thought-provoking punch-lines. His comedy gives the audience an unvarnished view of his life, and Chewed Up doesn't disappoint.
His live performance at the Berklee Performance Center gave his Boston fans a look through the lens of Louis' comedic genius. Whether it's explaining the important things in life, like the differences between boys and girls, or the light-hearted ranting of a father who's eating way too many Cinnabons, Chewed Up is a fantastic streaming choice.
This Netflix series is a fantastic look at the most important aspects of life. Dev, played by Aziz Ansari, is a New Yorker with flair. Surrounded by friends from a variety of backgrounds, Dev challenges the perspectives of his friends and takes the viewer on an exciting adventure.
Part of the humor of the series is how semi-close to life it is for Aziz. His character, Dev, is a commercial actor who's claim to fame is a Go-Gurt commercial. Yep, freaking hilarious. It's these goofy subplots that perfectly underscore the serious topics discussed in the series.
Career, relationships and busting sex offenders on the Subway. There really is nothing off-limits in this wild ride!
In this stand-up special, Australian comic Jim Jeffries lets loose on a countless number of topics. The title "Bare" is perfect as Jim literally lays bare his soul. Whether it's gun control in the US, paraplegic world champions taking pot shots at their girlfriends, or the proper use of gun safes, there's nothing off-limits.
The audience learns about Jim's wife and mother of his child, along with her exciting history of orgies with celebrities and past relationship with an NBA center. Does Jim Jeffries measure up?

Just like an old friend that you haven't seen in a while, John's stage presence is one where you feel like he's sharing a ton of amazing stories that have taken place since the last time you met up. He has a unique tone and conversational rhythm that might take some getting used to, but in many ways it makes the perfect addition to his long, meandering stories about life and his experiences being "New in Town".
This one earns a spot on our list because of its unique style. Being true to the best of stand-up, Todd Barry works the room and uses his wit to connect with the audience. According to legend, he had zero prepared content heading up on stage.
This stream is given a unique style because it's a mash up of multiple tour stops. Todd is mesmerizing, charming and funny, even without prepared notes. It's a little rough at times, but quickly recovers with self-deprecating laughs and a deeply developed connection with his audience.
No list of comedy hits on Netflix would be complete without the perennial crowd favorite: Parks and Rec. Whether it's Ron Swanson's (Nick Offerman) extreme libertarian views of government and American manliness, or Leslie Knope's (Amy Poehler) unbelievably dim-witted view of how the world works, the show truly a gem.
Feast your eyes to your binge-watching limits with 6 seasons of awesome hilarity that is sure to be an instant favorite!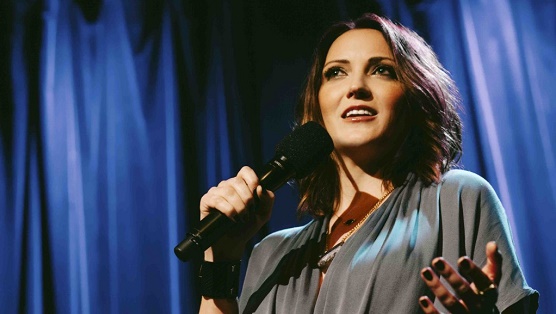 Turning 40 is a momentous time for any woman in the 21st century, but for Jen it serves as the basis for her hilarious standup special. Boldly discussing her children, her sexual experiences and the way the world looks from where she sits, this special is an incredible display of raw emotion and hilarious passion.
For a woman as accomplished as Jen, what's mesmerizing is her use of her special to lay all of her bad choices bare for the audience to see. It's not really a "Don't do this stupid shit." kind of act. In fact, it's more of a "Can you believe the stupid shit I've been through and survived?" kind of story. Light on preach and heavy on funny.
Nick Offerman is about as star-spangled awesome as one man can get. Using his character on Parks and Recreation as a launching point, he treats his special as a long peak behind the curtain that is the proto-American Man.
He dedicates part of his act to bragging about his wife (Megan Mullally) agreeing to marry him; a pairing that even he admits was unlikely. He then proceeds to explain his views on proper compartmentalization of meats in one's stomach, with a theory that each type of meat has a special place in his gut.
The thing that really amazed me is how he's used his character on Parks and Rec (Ron Swanson) as a launching pad for his special. Swanson is a firm libertarian who believes government is inherently evil. Instead of doing his job, he instead works to slow the pace of government.
If you enjoy politics, even a little bit, you'll get a real kick out of Nick Offerman's special.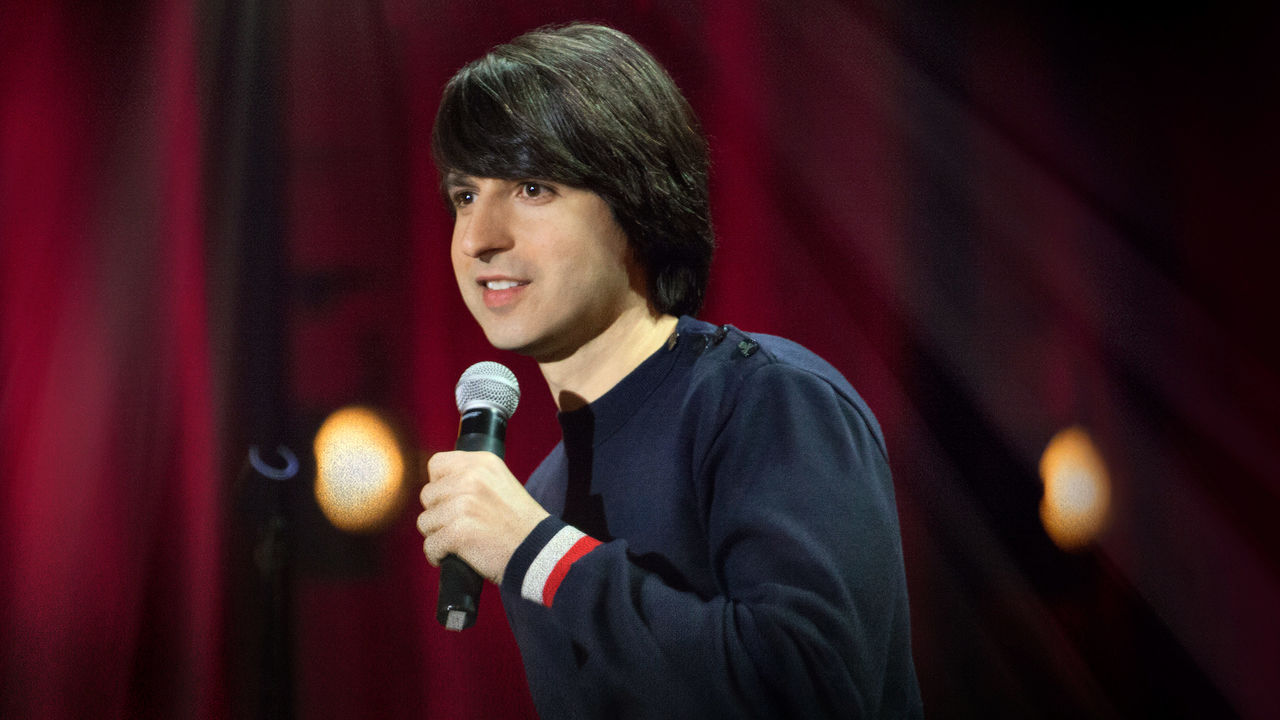 A cerebral comic that doesn't mind pushing boundaries, Demetri forces his audience to look at even the simplest of things with a new perspective. He can definitely throw down with the most observant and intelligent of comics (Lewis Black, George Carlin, etc.) but he keeps his own unique style all his own.
From the importance of how hardware is named, to linguistic Olympics, Demetri Martin has seen it all and probably thought about it all, and in this epic Netflix special, he can't wait to tell you all about it!
Filmed back in 2012 at the Wilbur Theatre in Boston, Gary takes on the evil that was Blockbuster and the realities of living through The Great Recession. Is it mildly depressing? Sure, but that's where Gary's wit comes into play and rescues you from despair. Primarily by talking about how his life experiences have gotta be worse than yours.
Personally I think the most ironic part of Gulman's performance is that while this special is hosted on Netflix for streaming, he openly jokes and mocks the Netflix recommendation system. He then compares them to a buffet, where you feel obligated to watch as much as possible in order to get the best bang for the buck.
So, sit back and enjoy the observational ironies and fun life stories that make Gary Gulman a great comedian!
Bill Burr is a comedic legend. Seriously, if we didn't include him on this list, we'd have to look in the mirror and ask ourselves if we're really worthy. In You People Are All The Same, Burr take a fantastic view of Arnold Schwarzeneger, calling him out on being in the zone for decades.
He posits, if Arnold's managed to move to the US and become a legend for lifting weights, then proceed to marry a Kennedy and finally become Governor of a state, why wouldn't he think he could get away with banging the maid?
It's important questions like this, that when coupled with Bill's incredible stage energy and enthusiasm, become the ingredients for a fantastic stand-up special.
You've heard the comedy podcast WTF right? Wait, really? You haven't listened to it? Go podcast it. I'll wait. Alright! Welcome back. Now you know why you just have to give Marc Maron a chance on his own, and Netflix sees the light with this stand-up special. A special where Marc admits to not preparing, because preparing is for cowards. Champions wing it, roll the dice and see what happens.
After all, if he can pull it off without preparing, he's a genius! If he falls flat, well he just didn't prepare, so there's that..
If you love comedy where you feel like you're engaged in a fun conversation with the comic (illusively one-sided as it may be), then you're going to love Thinky Pain!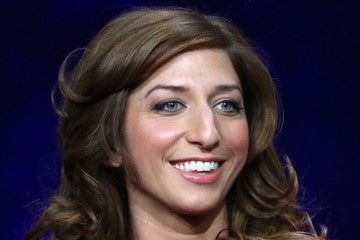 Chelsea Peretti's raspy voice is one that's hard to forget. Her comedy special on Netflix is freaking hilarious. Starting with her riding on a motorcycle to the set, she narrates the motivations that drive every comic to be outstandingly hilarious: personal pain and a life full of adversity.
If you love dark comedy, then you'll love Chelsea's fresh spin on how a comedy special is planned and performed.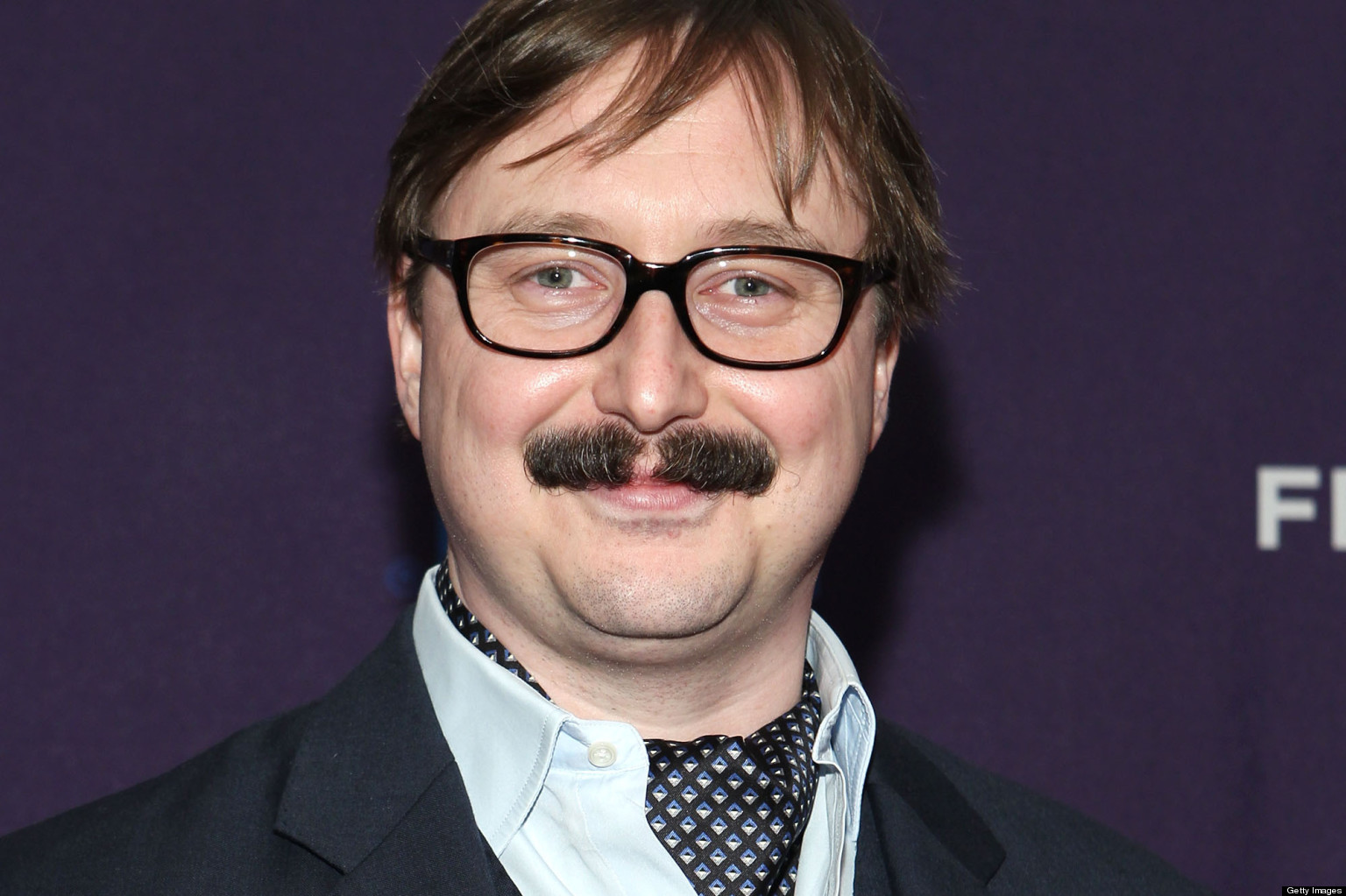 Intro by Scott Adsit? Check. Crazy map of the world as a backdrop? Check. Lone microphone on the forefront of the stage? Check. This Netflix special with John Hodgman has all the earmarks of a fantastic standup set.
But wait! It's a brilliant bait and switch. But don't worry, it's the kind where you actually win! This hilarious sketch with Hodgman playing a delirious millionaire (by the same name) is the perfect complement to all the current news headlines about survivalists and Tea Partyers. Buckle in and enjoy this witty stream!
Wyatt's comedy special starts with curated clips of Brooklyn life. Then it segues into Cenac on a stage, where eventually he brings out a Muppet version of himself, this special has that fun-factor; where you just aren't quite sure what's coming next.
Wyatt's stage presence is spot-on and his material has fantastic variety. His time as a writer for The Daily Show with Jon Stewart really shines through. Check it out!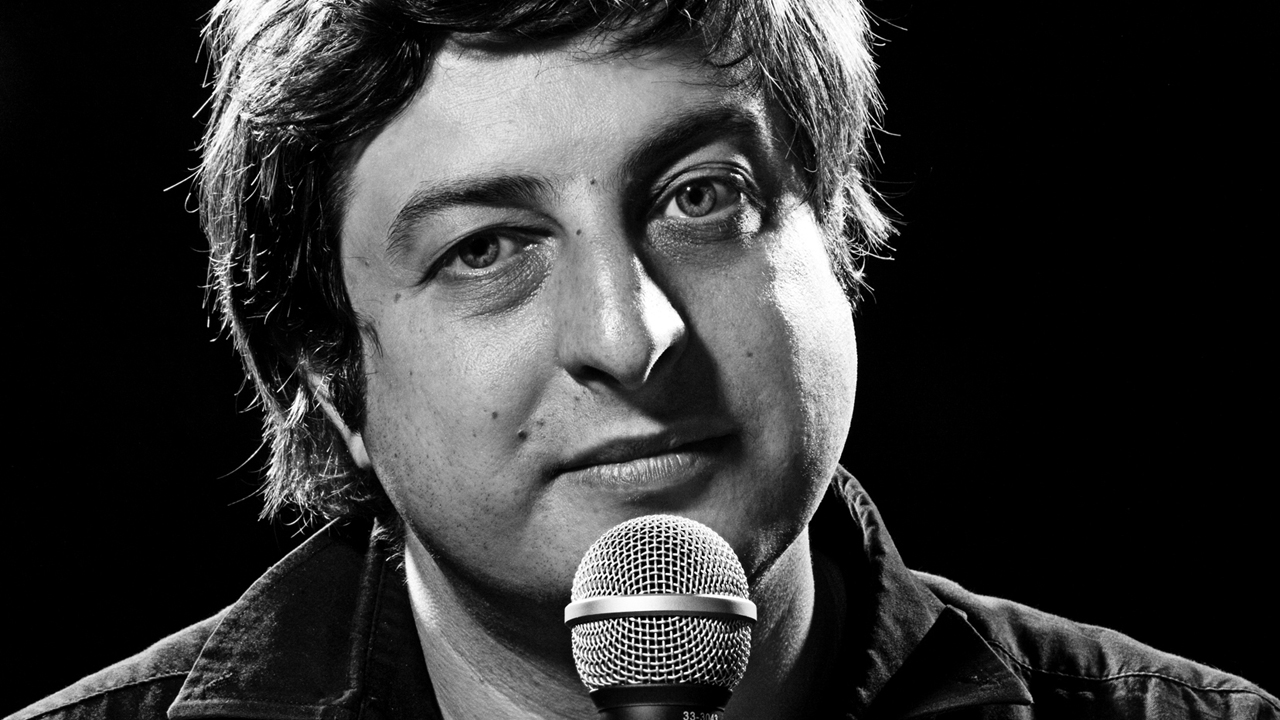 Eugene, originally born in Moscow, has traveled all over the world. He continues his journey westward until he hits Tucson, Arizona where he performs his outrageously funny Netflix special. With punchlines that range from picking on his Jewish ancestry, to visiting Kinko's to see if one the clerks might know how to land a plane, you never really know where he's headed.
But you're left with one guarantee. The voice behind Gene Belcher on Bob's Burgers is so much more than a voice. He is a witty and hilarious comic that is sure to earn your stream of his comedy special.
If you loved Patton Oswalt's character in the hit sit-com, King of Queens, you'll absolutely love his standup special on Netflix. Yes, he really is that short, and him roaming around the great big stage makes his punchlines, lobbed over the mic stand, that much more hilarious.
The man who went from wrestling tigers in The Hangover, to interviewing world leaders and comedy legends in his web series "Between Two Ferns" lands a killer Netflix comedy special. He has never been accused of copying anyone's style, and his standup special is about as original as you're going to get!
The man who takes his personal embarrassments and puts them out there on the stage, like any great comic, is back with a fantastic Netflix comedy special. This time, Mike pierces his own heart and reads to use from his diary: full of embarrassing memories and moments when opening his mouth really did cost him.
Whether it's his stories about entertaining the troops, or being accidentally recognized in public, Mike's comedy special is definitely binge-worthy!
Well comedy fans, that brings us to the end of this Netflix binge-worthy list of comedy. Think we've left something off the list? Let us know in the comments section below!